Electronic design and software development services
Specialties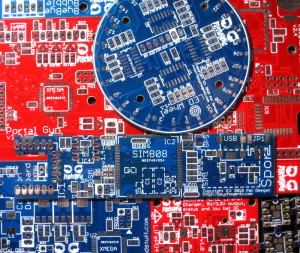 Expert design of analog and digital products and programming, including:
Product and system feasibility evaluations;
Technology assessments;
Software and firmware development;
Part selection;
Circuit design;
PCB layout;
Prototype and production;
Mobile and web-based application development, with a focus on integration with and control of electronic products;
Portfolio
See some samples of the work we do and services we offer, if you're hoping to make a great idea into an awesome product, be sure to check the guide in the HOWTO section, which will help you prepare and know what to expect from the process.
About Me
I am Patrick Deegan, an I.T. and electronics expert closing in on two decades of experience designing and implementing a wide range of systems.  As the co-founder and public face of psychogenic, I'll work closely with you every step of the way towards creating an exceptional product. You can learn more about me, personally, through my electronics blog and some of the open-source hardware and software projects I've released.